This post may contain affiliate links. Please read my disclosure policy.
This buttermilk dairy free cornbread is Southern classic recipe made vegan that is perfect for cornbread dressing or as a side with collard greens!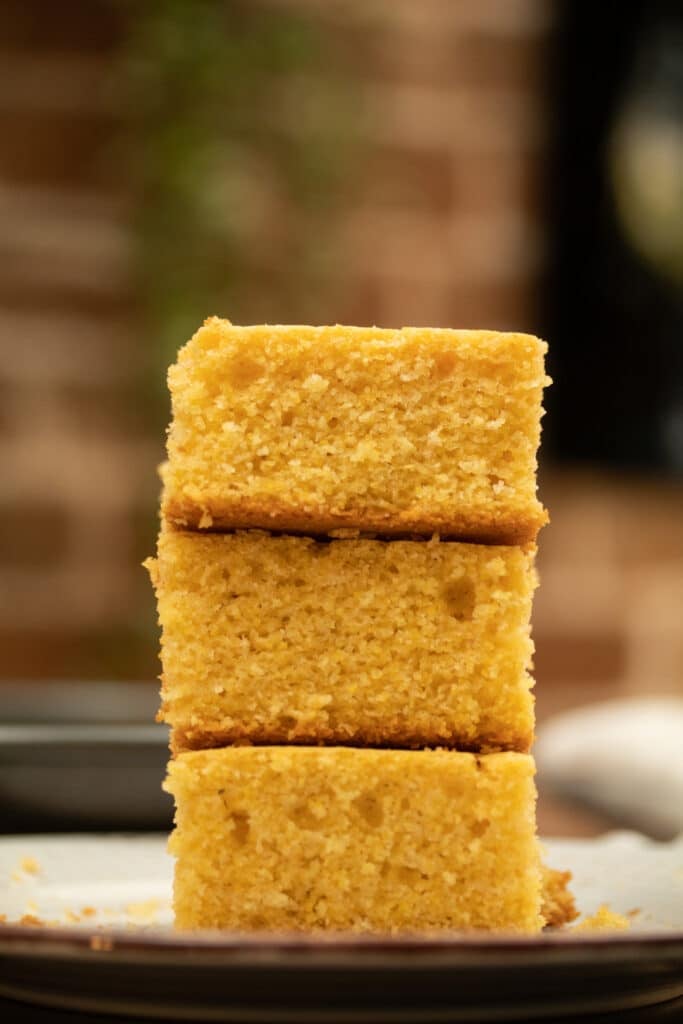 My vegan spelt cornbread recipes is delicious. It is sweet and made with spelt flour giving it some health benefits.
But this buttermilk dairy free cornbread recipe used in my vegan cornbread dressing recipe because it is more savory and super traditional like how my grandma use to make it. It's so simple to make, all you need is one bowl and some everyday pantry ingredients!
The ultimate vegan soul food recipe and pairs well with my black eyed pea soup, pressure cooker collard greens, or vegan butter beans!
Dairy Free Cornbread Key Ingredients
Apple Cider Vinegar & Plant Based Milk: These two things are how you make vegan buttermilk and what will give your cornbread great flavor and help it rise when baking. I used my sea moss milk for this recipe but you can use whatever plant based milk you have on hand.
Fine Cornmeal: Be sure your cornmeal is finely grind versus coarse grinded. Trust me, there is a difference.
All Purpose Flour: You can use any flour you desire but to keep it traditional, I used all purpose flour.
Baking Powder: This interacts with the apple cider vinegar and helps the cornbread rise.
How to Make Vegan Buttermilk Cornbread
*Please read detailed and printable recipe card below for full ingredients and instructions.
SUBSTITUTION, COOK, & STORAGE TIPS
This recipe will store in your refrigerator in a air tight container for up to 5-7 days. You can store it in the freezer as well for up to 3 months.
For maximum freezer storage, portion your cornbread into slices and vacuum seal it.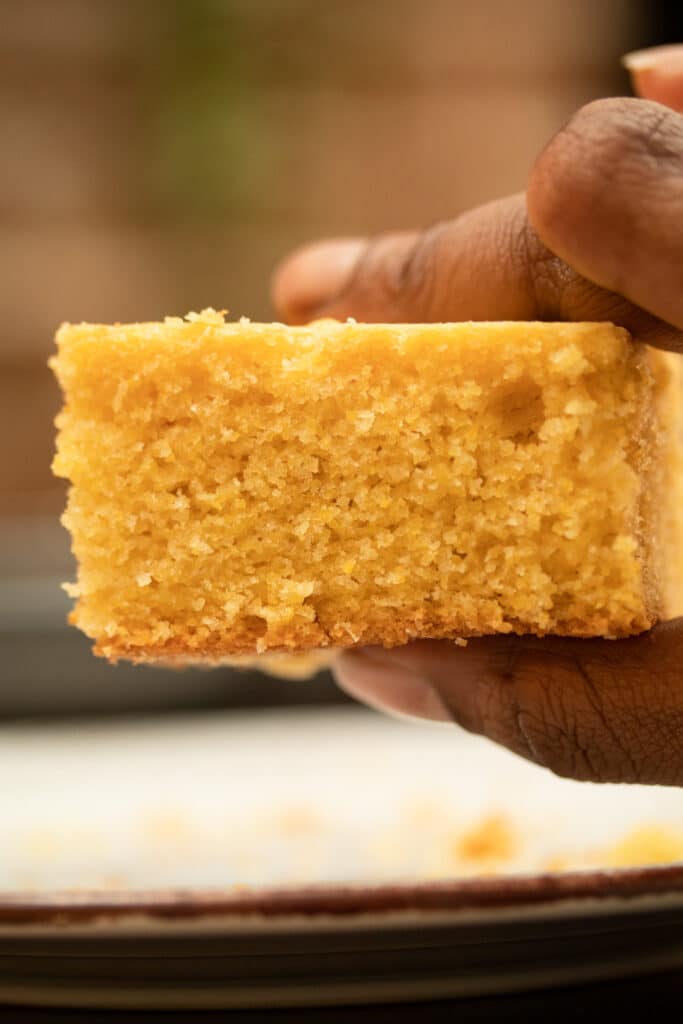 More Vegan Soul Food Recipes You'll Love
WANT MORE? Subscribe to my NEWSLETTER and follow along on Pinterest, Facebook, and Tik Tok for the latest updates.
As an Amazon Associate, I earn from qualifying purchases. Please read my full Affiliate Disclaimer.
© Gina Marie Hoskins. Vegan With Curves. All Rights Reserved. Unless noted otherwise, all images, recipes, & content are copyright protected and registered with the U.S. Copyright Office. My images and written content are NOT to be used without prior permission. Read full Copyright Disclosure.