This post may contain affiliate links. Please read my disclosure policy.
In just 30 minutes, you will have the most amazing, most flavorful vegan chicken broth made with onions, celery, and king oyster mushrooms!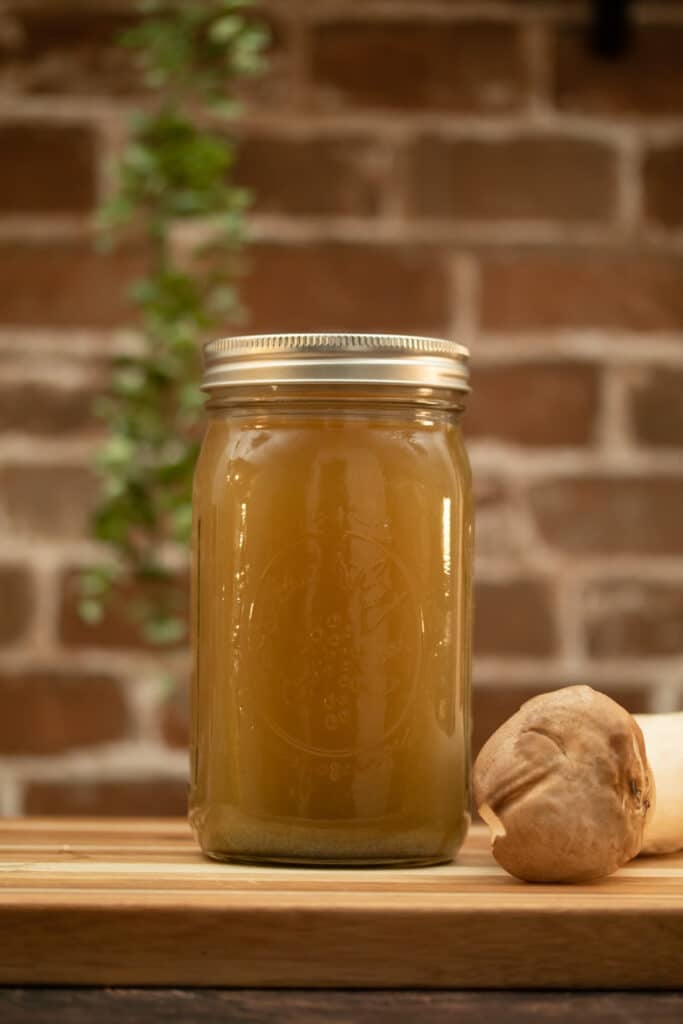 I make a lot of soups and the foundation of any good soup is the broth.
My vegan bone broth recipe made with sea moss gel is packed with minerals, but this vegan chicken broth is super flavorful was specifically made for my vegan cornbread dressing recipe!
It was so good I had to make it a separate post as it will make a great based for some vegan chicken soup.
Vegan Chicken Broth Key Ingredients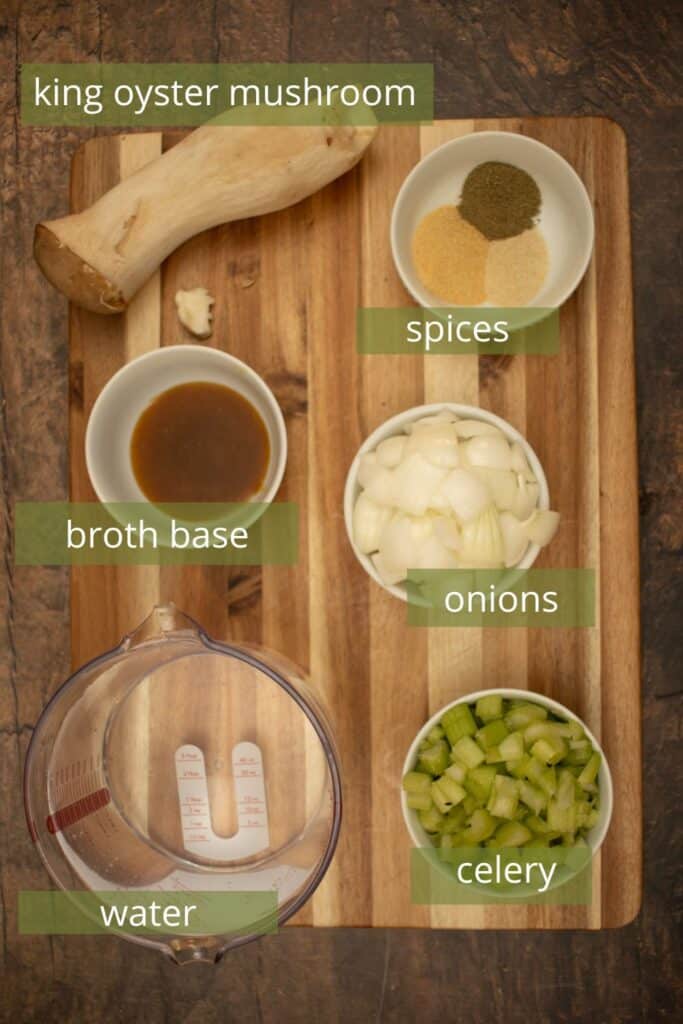 Not Chicken Broth Base: This is a must! The flavor is so realistic to chicken broth it almost makes you think you are eating chicken broth!
King Oyster Mushrooms: You know how much I love oyster mushrooms on this blog! Oyster mushrooms are a great natural substitution for chicken.
Celery and Onions: One of the base vegetables needed for any good flavorful broth!
Spices: Basic spices like garlic powder, onion powder, and poultry seasoning will add the finishing touches to this broth.
How to Make "Chicken" Vegan Mushroom Broth
*Please read detailed and printable recipe card below for full ingredients and instructions.
SUBSTITUTION, COOK, & STORAGE TIPS
If you don't have king oyster mushrooms available to you, feel free to use any mushrooms you have on hand hand
You really can make this broth your own by using any vegetable scraps of your choice. I kept it basic in this recipe but feel free to make this recipe your own!
This recipe will in the refrigerator for up to 7 days in an air tight jar (like a mason jar). You can freeze it for up to 3 months. I like to freeze my broth in ice cubes with these silicone ice trays. Then I vacuum seal them that way they are portioned out and preserved for a lot longer.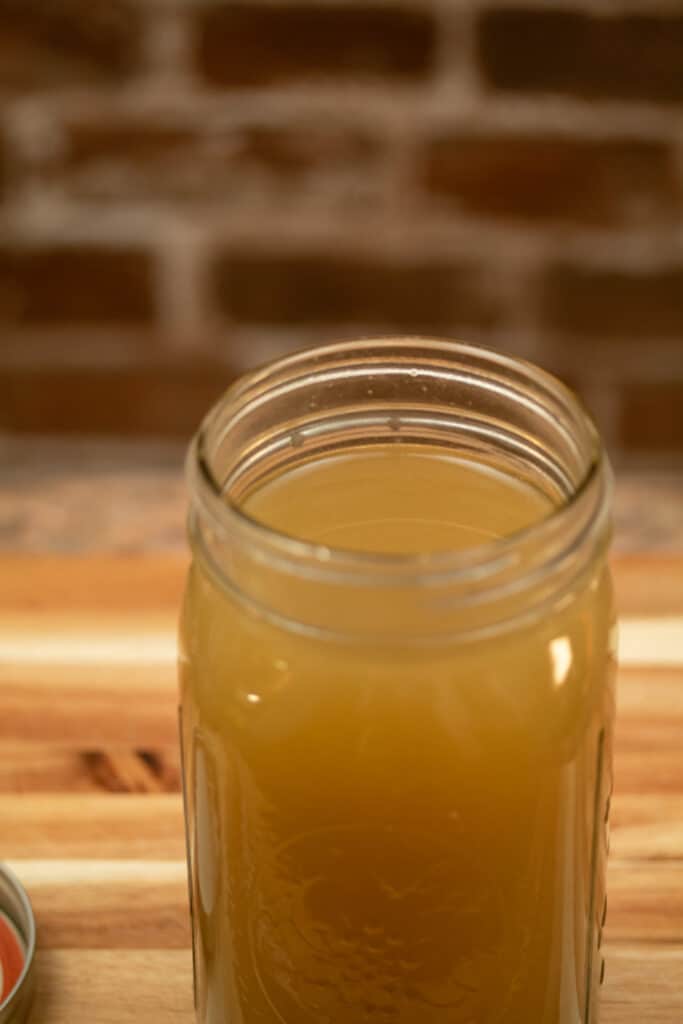 More King Oyster Mushroom Recipes You'll Love
WANT MORE? Subscribe to my NEWSLETTER and follow along on Pinterest, Facebook, and Tik Tok for the latest updates.
As an Amazon Associate, I earn from qualifying purchases. Please read my full Affiliate Disclaimer.
© Gina Marie Hoskins. Vegan With Curves. All Rights Reserved. Unless noted otherwise, all images, recipes, & content are copyright protected and registered with the U.S. Copyright Office. My images and written content are NOT to be used without prior permission. Read full Copyright Disclosure.