This post may contain affiliate links. Please read my disclosure policy.
Succulent, "fall apart" vegan ribs, made with meaty king oyster mushrooms and jackfruit. Impress your friends with this cruelty free recipe at the next BBQ cookout!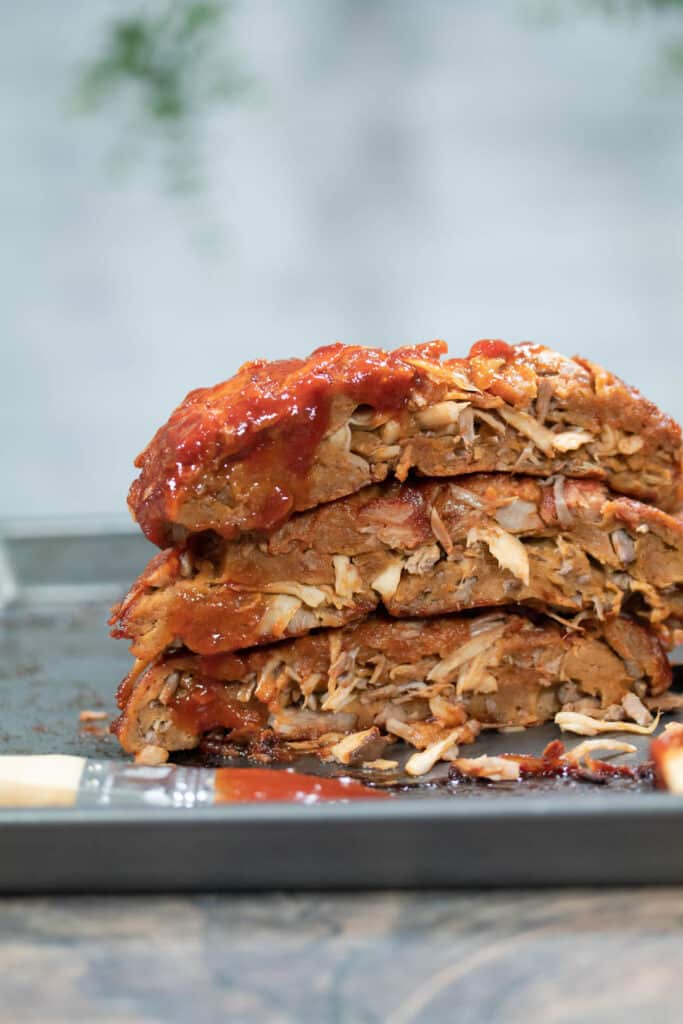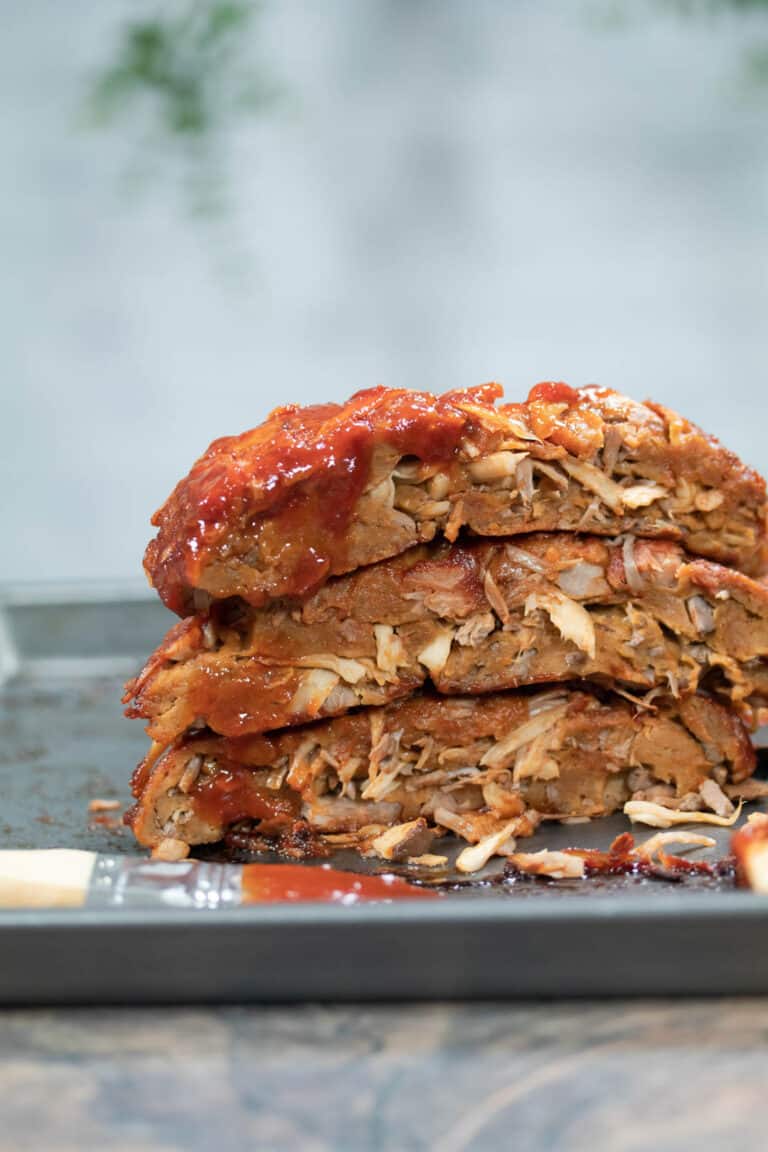 As a native from St. Louis, Missouri, it feels good to be able to enjoy ribs again without having to harm an animal!
This recipe naturally goes well with vegan bbq recipes like stove top baked beans, southern baked beans, soul food potato salad, and vegan coleslaw.
But it also pairs well with vegan soul food recipes like dairy free mac and cheese, pressure cooker collard greens, and spelt cornbread. Plus it is high in protein, low and fat, making it a great post workout meal for healthy vegan weight gain.
So what exactly does it take to make vegan ribs''?
Vegan Ribs Ingredients
King Oyster Mushrooms: This website is no stranger to vegan oyster mushroom recipes. You can find these type of mushrooms at your local Asian Market. These mushrooms help with the "fall apart" texture.
Jackfruit: This also helps with a "fall apart" meaty texture on the inside of your ribs.
Vital Wheat Gluten: Popularly known as "seitan" when it is made into a meat substitute, is a type of flour that that is processed in a way that removes the starch and keeps the gluten or wheat protein. You might of seen this go viral on Tik Tok where people are "washing" their flour to remove the starch. Well vital wheat gluten saves you the trouble of doing all that as it has already been processed for you. It it has a very chewy and meat like texture and because of that, it is vital for this type of recipe.
Vegan Butter
Nutritional Yeast
Vegetable Broth
Spices: For that smokey flavor I used smoked salt, smoked paprika, onion powder, garlic powder, and brown sugar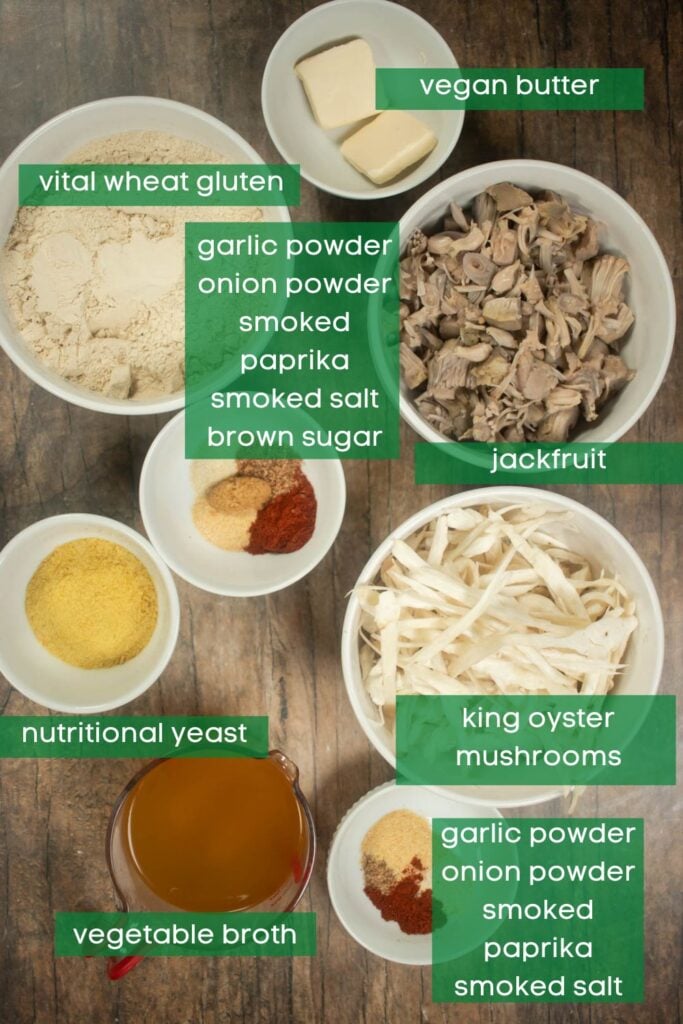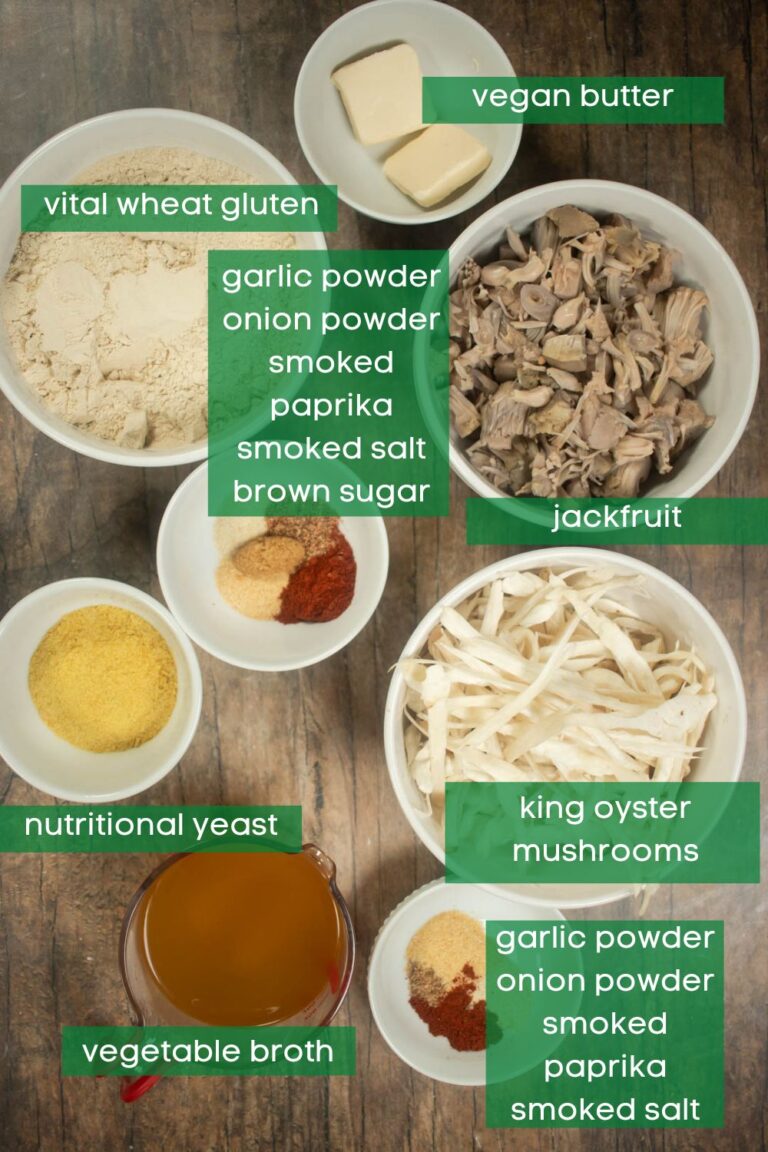 How to Make King Oyster Mushroom Ribs?
*Please read detailed and printable recipe card below for full ingredients and instructions.
Substitution, Cook, & Storage Tips
King Oyster Mushrooms is the star of this recipe. If you cant find King Oyster Mushrooms, you can substitute with regular oyster mushrooms. Lion's Mane could also work well with this recipe. You can try with regular mushrooms too like white button but keep in mind those mushrooms don't shred.
Vital Wheat Gluten is a type of flour that cannot be substituted with regular baking flour. Please more above about this flour. . If you are sensitive to gluten, you try this recipe with unflavored soy protein powder (NOT soy flour) or unflavored pea protein powder. I have not tried this and cannot guarantee a good outcome.
This recipe will keep in the fridge for up to 4 days. You can freeze it for up to a month. To reheat, place on pan and bake in oven on low heat.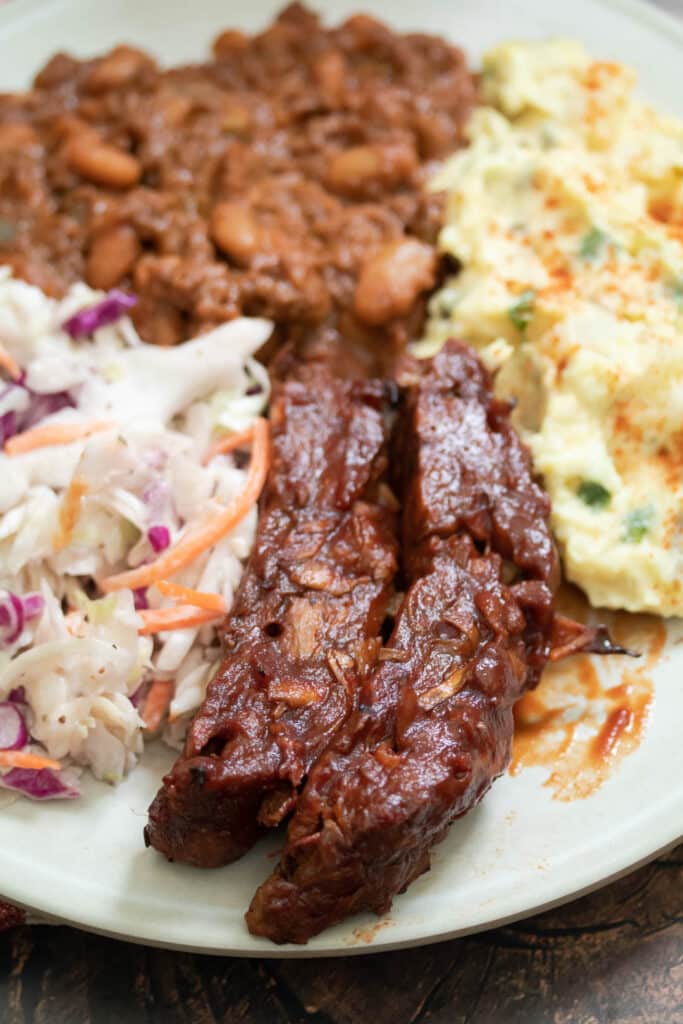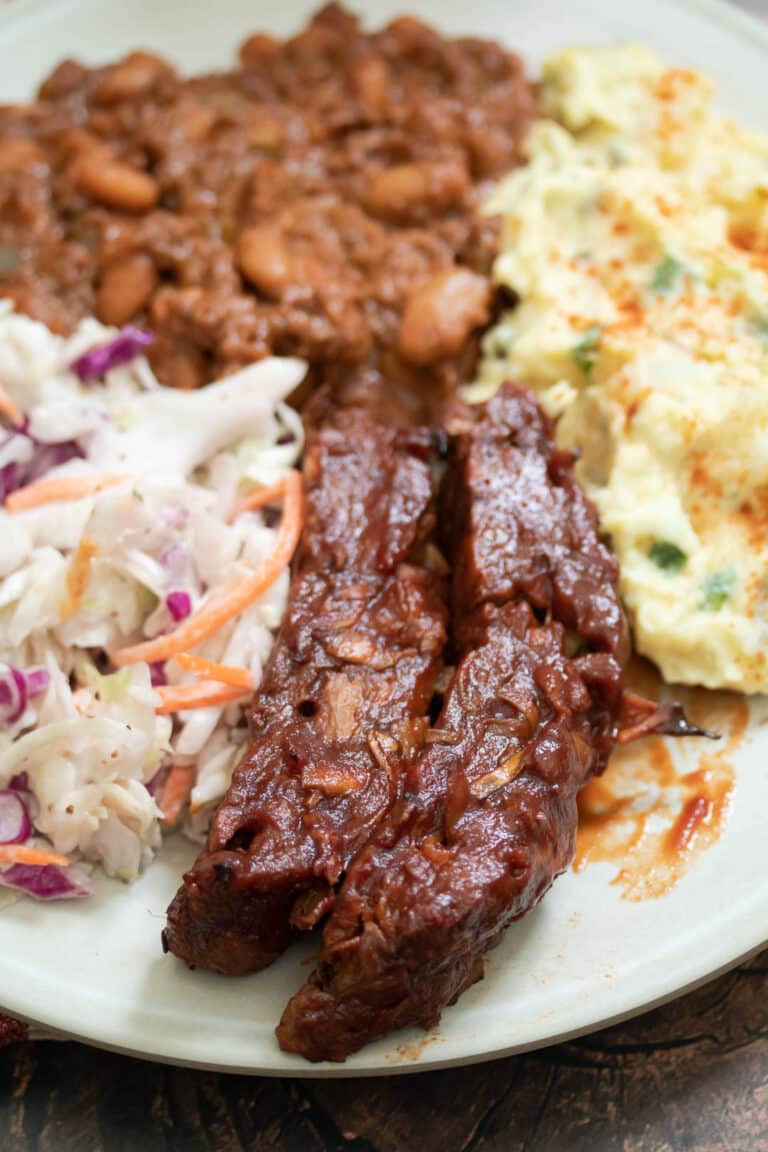 More King Oyster Mushrooms You Will Love
WANT MORE? Subscribe to my NEWSLETTER and follow along on Pinterest, Facebook, and Tik Tok for the latest updates.
As an Amazon Associate, I earn from qualifying purchases. Please read my full Affiliate Disclaimer.
© Gina Marie Hoskins. Vegan With Curves. All Rights Reserved. Unless noted otherwise, all images, recipes, & content are copyright protected and registered with the U.S. Copyright Office. My images and written content are NOT to be used without prior permission. Read full Copyright Disclosure.