This post may contain affiliate links. Please read my disclosure policy.
Delicious vegan BBQ recipes including baked beans, potato salad, vegan ribs, homemade BBQ sauce and more! These recipes will satisfy vegan and carnivore barbecue lovers alike!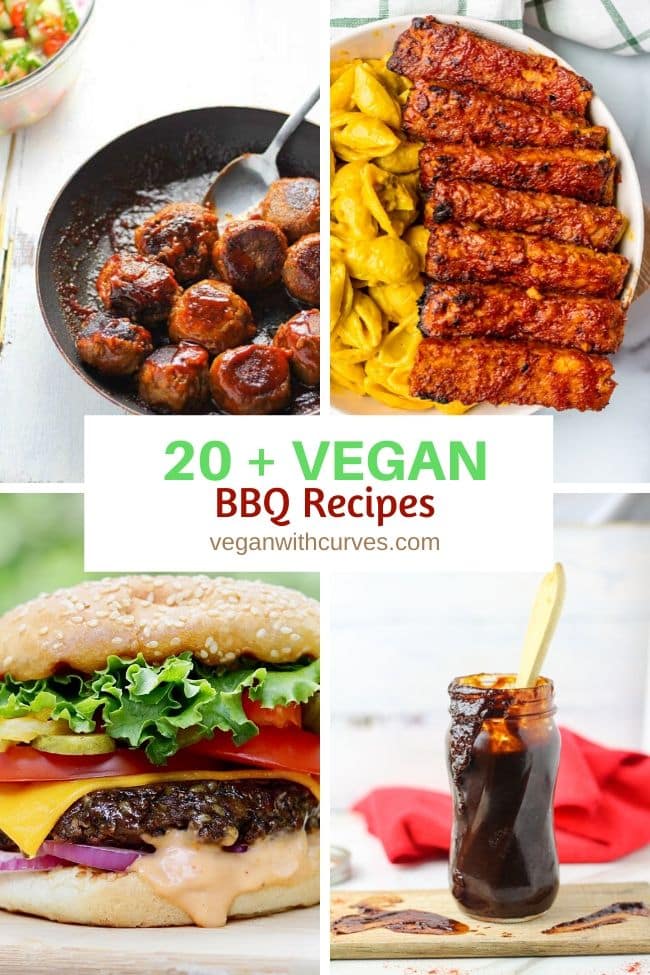 This St. Louis gal knows and loves her BBQ! Going vegan just means I get to enjoy a healthier, cruelty-free version of an American classic and know so do you! I compiled this list of 20 + vegan BBQ recipes to bring to your next summer picnic!
Is BBQ vegan?
Typically most of the foods people bring to a BBQ event aren't vegan at all -chicken, ribs, etc. Even the sides are made with animal products baked beans with bacon, potato salad with eggs, etc.
But BBQ sauce in general typically is vegan (unless it's made with honey), so who's to say you can't use it on meatless cuisine? We are breaking traditions to show you just how mouthwatering meatless barbecue can be!
Back to Table of Contents
What Should a Vegan Bring to a BBQ?
Here are some things you can bring to your next cookout:
vegan burgers
baked beans
potato salad
salsa
vegan ribs, etc.
Below I've laid out various types of vegan barbecue recipes categorize in 5 categories:
Barbecue Side Dishes
Vegan BBQ "Meats"
Burgers & Veggie Dogs
Bean Salads & Salsas
Grilled Fruit, Vegetables, and Sauces
Summer Drinks
Back to Table of Contents
Vegan BBQ Recipes
View the recipes below for yummy ideas. Be sure to share the ones you make and love!
Barbecue Side Dishes
Here we have all your favorite classic barbecue side recipes and a few ones with a twist. All of them are super filling!
1. Vegan Baked Beans by Vegan With Curves
2. Vegan Potato Salad by Vegan With Curves
3. BBQ Stuffed Sweet Potatoes by Vegan With Curves
4. Classic American Coleslaw by Strength and Sunshine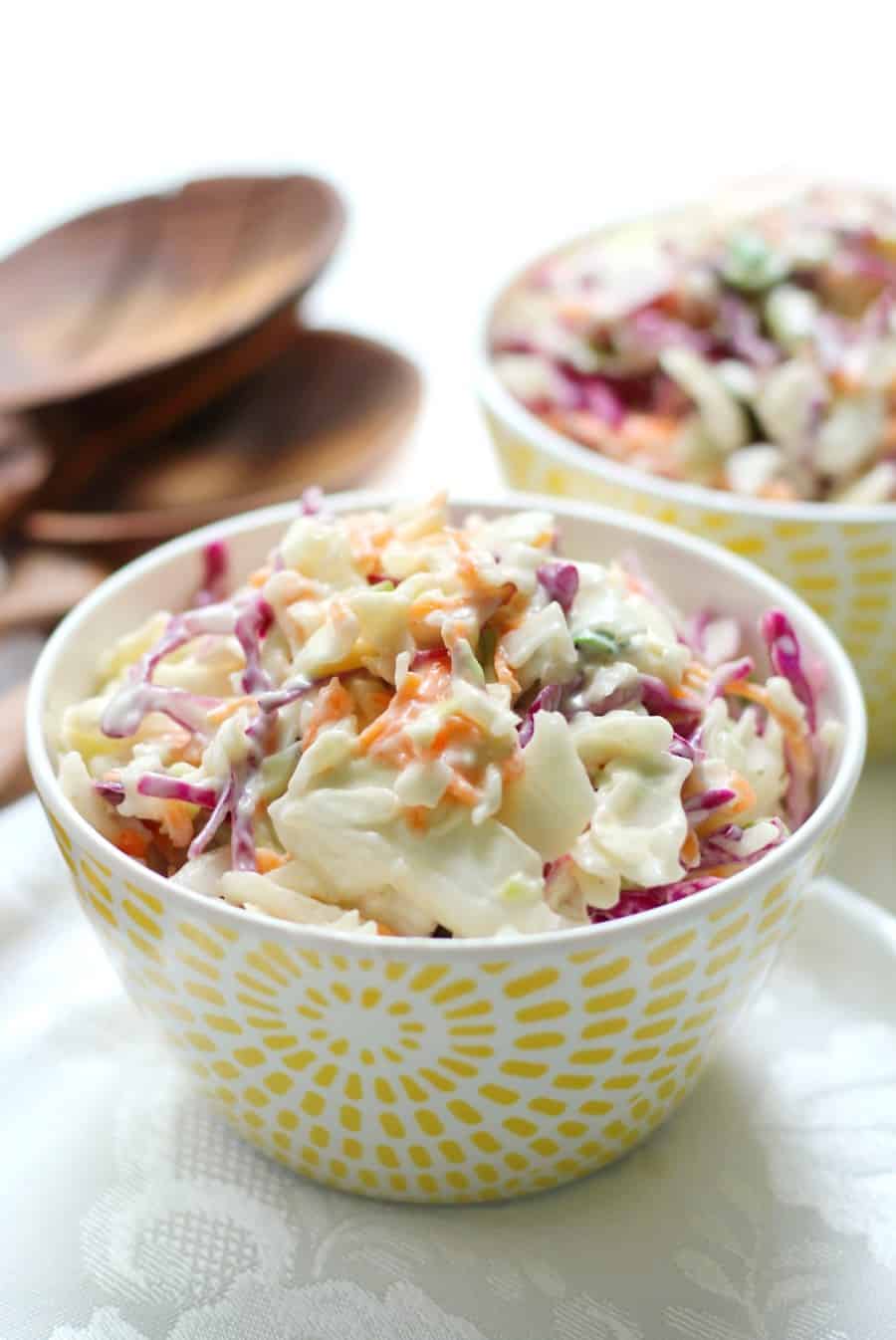 5. Easy Macaroni Salad Recipe by Know Your Produce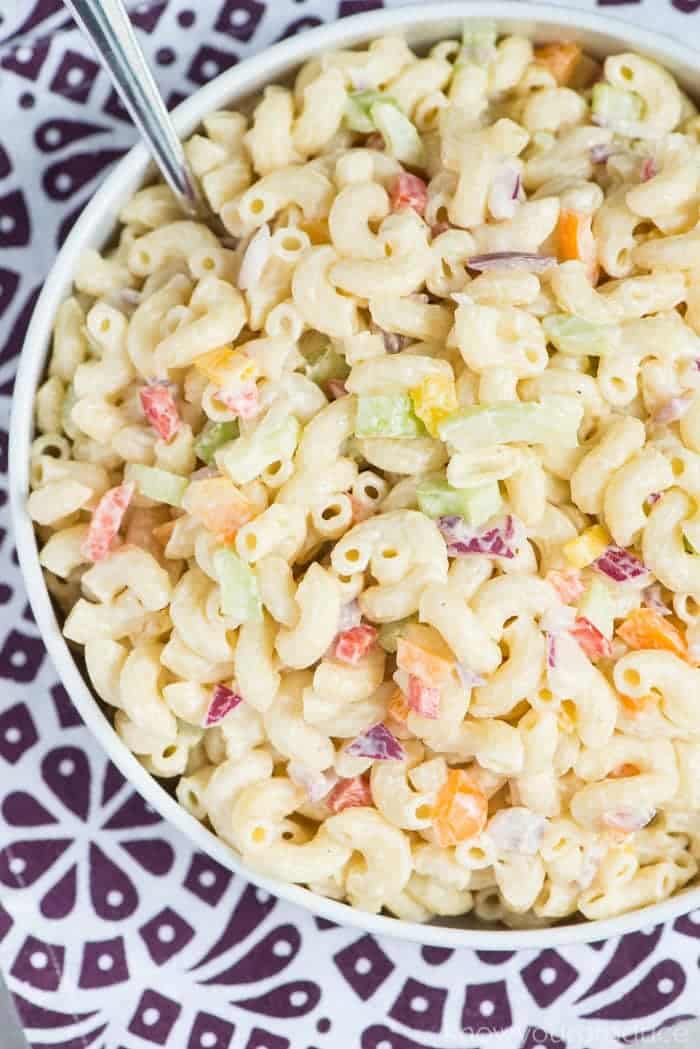 6. Vegan Avocado Pasta Salad by The Stingy Vegan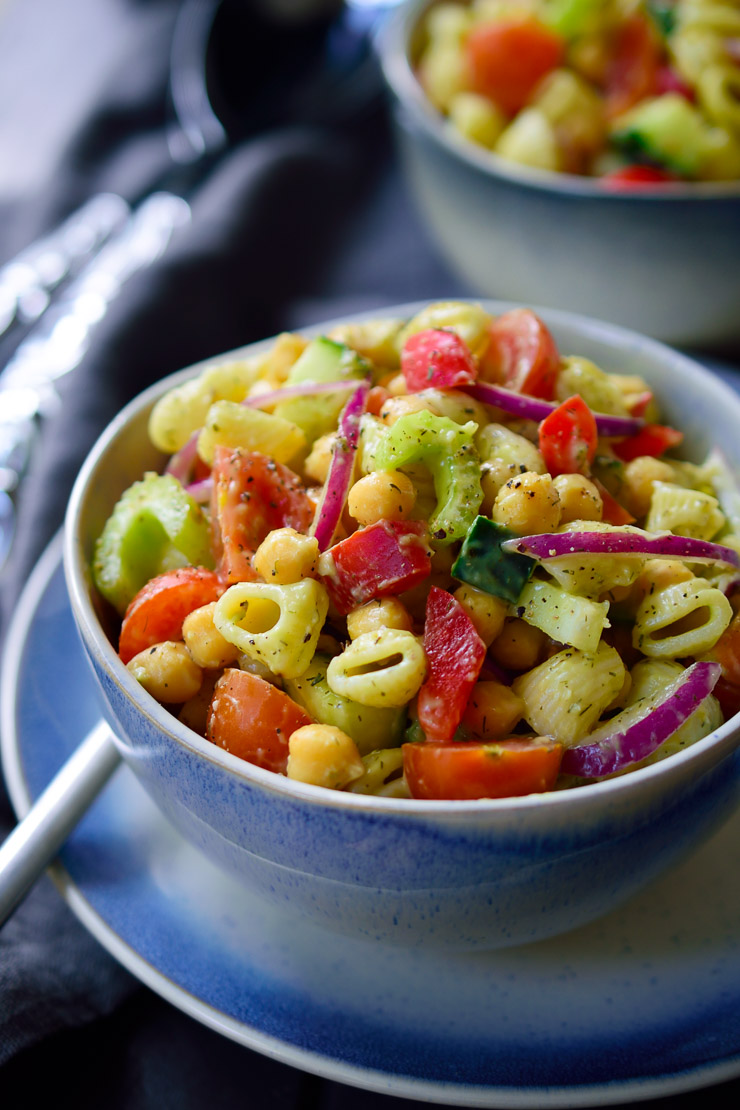 7. The Best Vegan Broccoli Salad by HummusSapien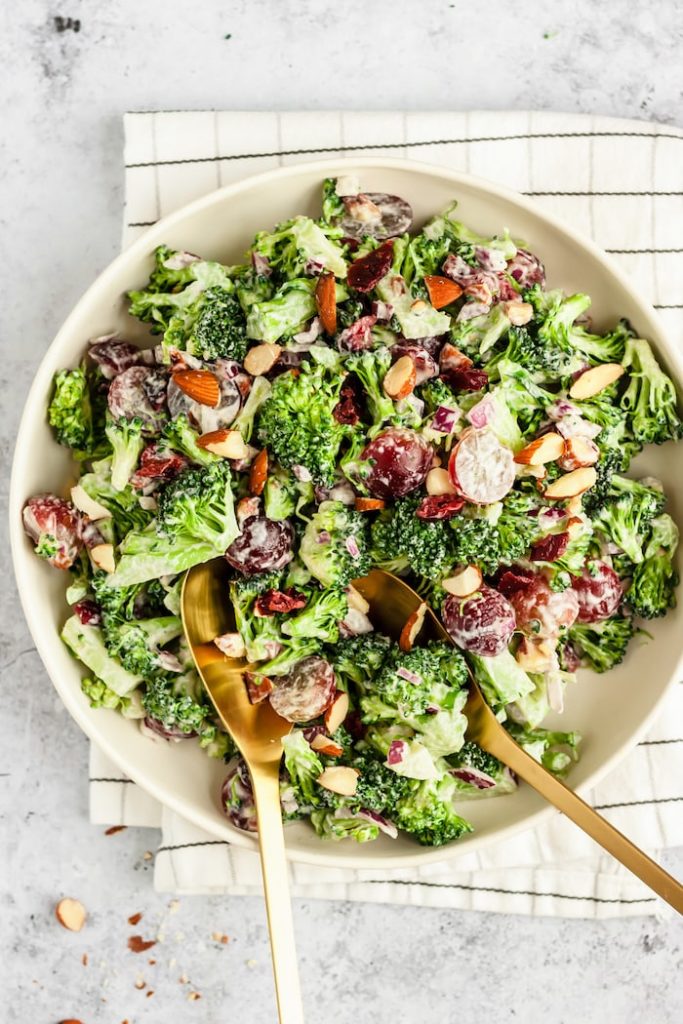 Back to Table of Contents
Vegan BBQ "Meats"
You can still enjoy a "meaty" BBQ without the cruelty! Even your omnivore friends will love these meatless recipes!
8. "Beefy" Vegan Lentil Loaf by Vegan With Curves

9. BBQ Lentil Meatballs by Vegan With Curves

10. Tempeh "Ribs" with Peach BBQ Sauce by Vegan Travel Eats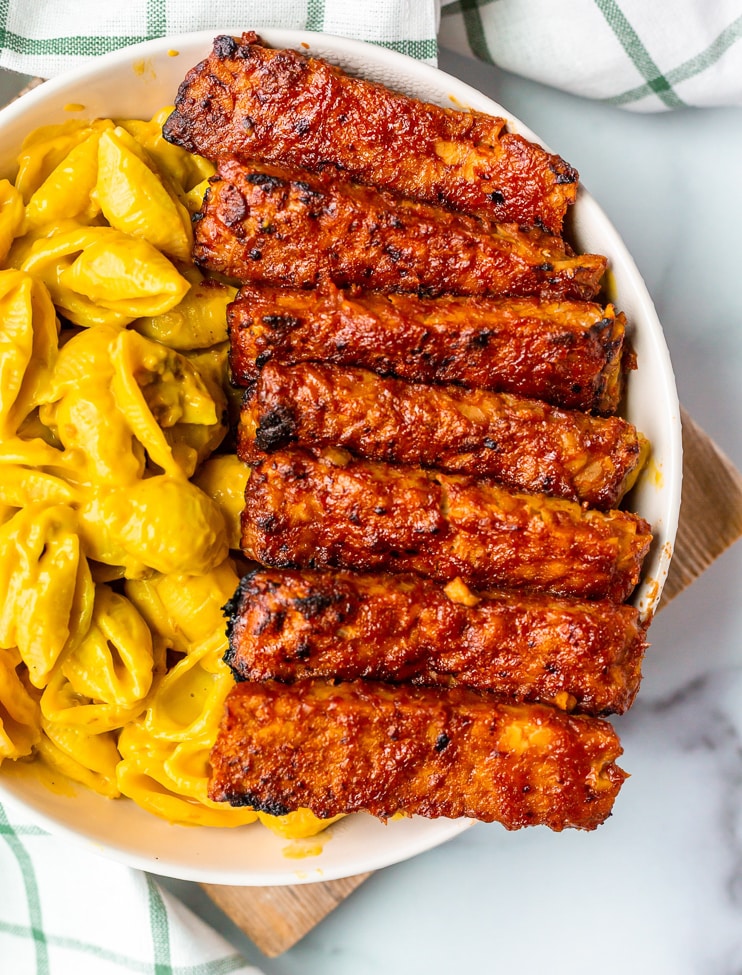 11. Vegan "Steak" by Loving It Vegan

Back to Table of Contents
Burgers and Veggie Dogs
You can't have a summer cookout without throwing some burgers and hotdogs on the grill. These vegan versions are not only tasty but much healthier than store-bought versions!
12. The Best Grillable Vegan Burger by The Cheeky Chickpea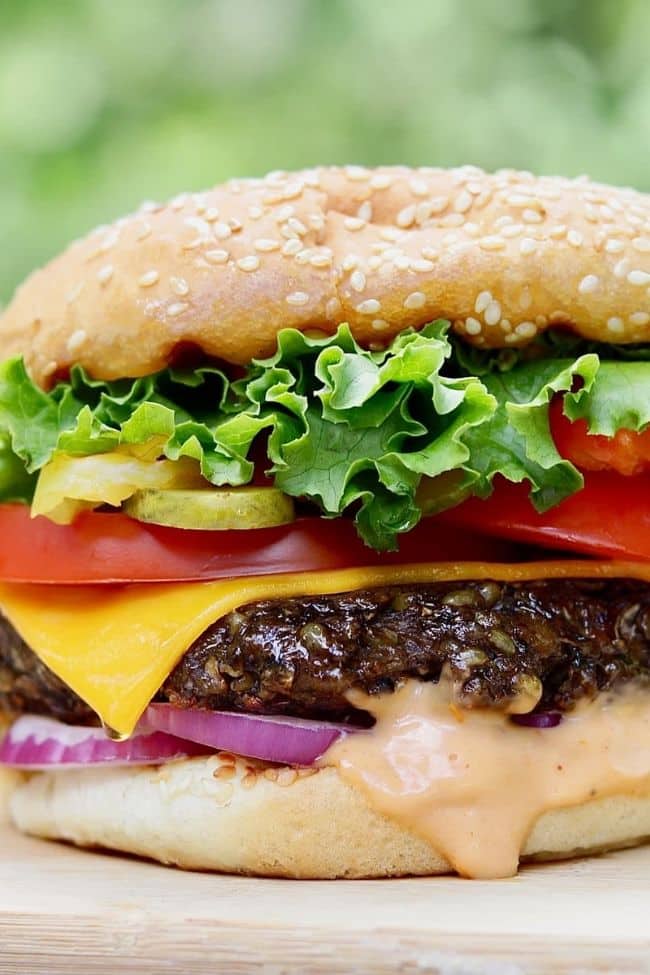 13. Vegan Eggplant Pulled Pork Burger by Rhian's Recipes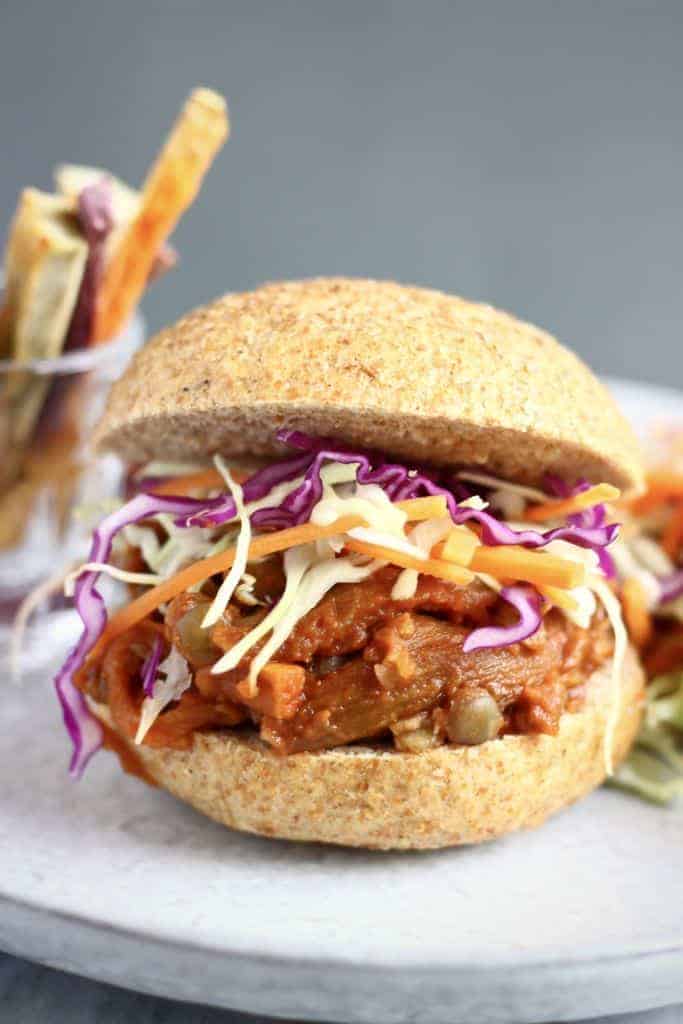 14. Homemade Veggie Dogs by Fat-Free Vegan Kitchen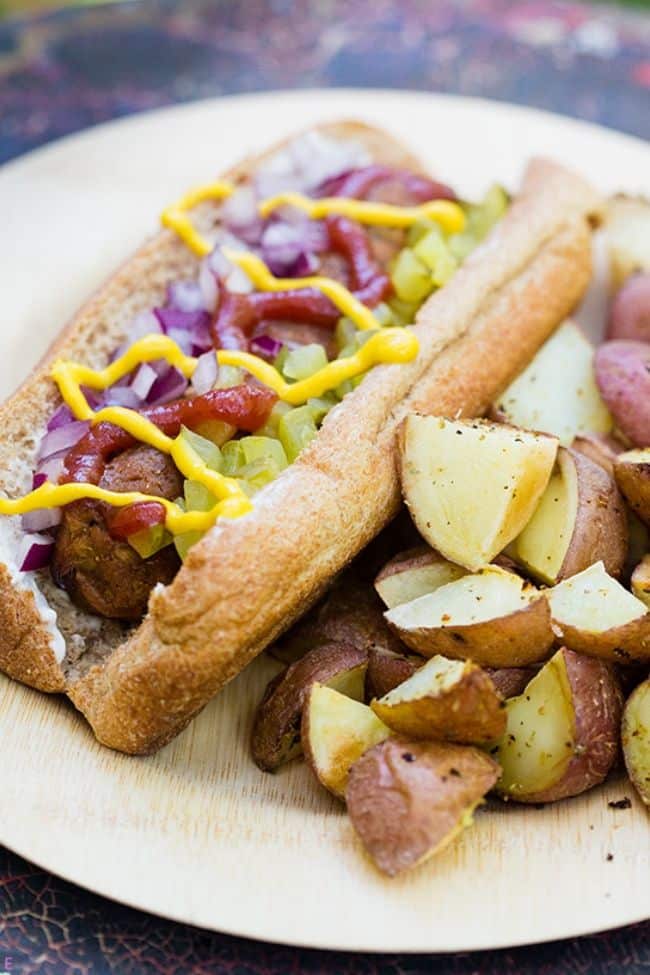 15. Grilled Huli-Huli Vegan Burger by Where You Get Your Protein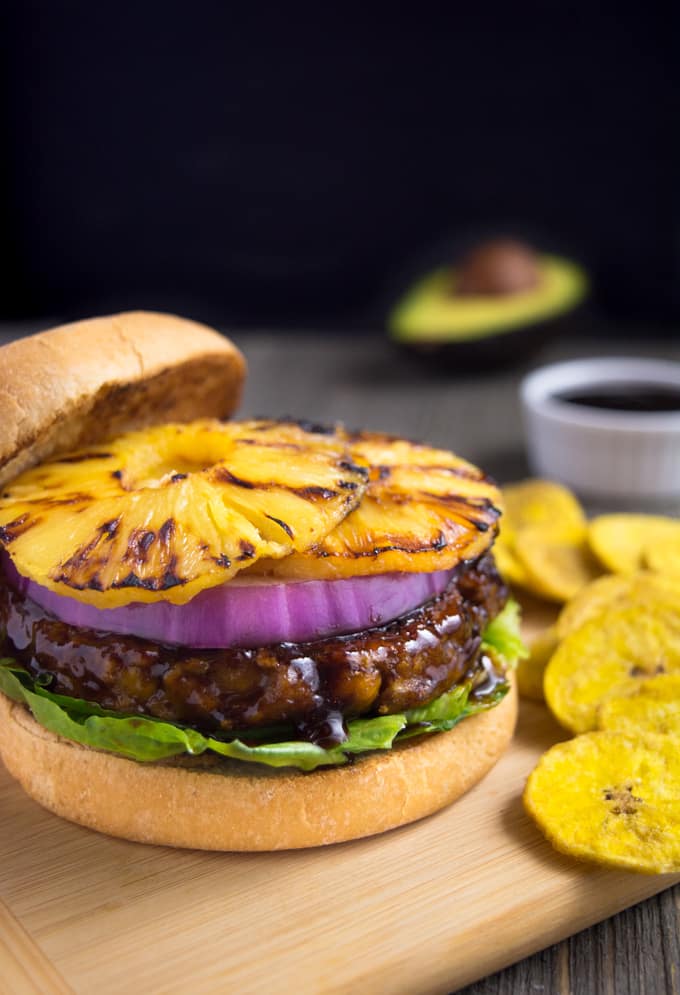 16. Grillable Black Bean Sunflower Seed Burger by Vegan Richa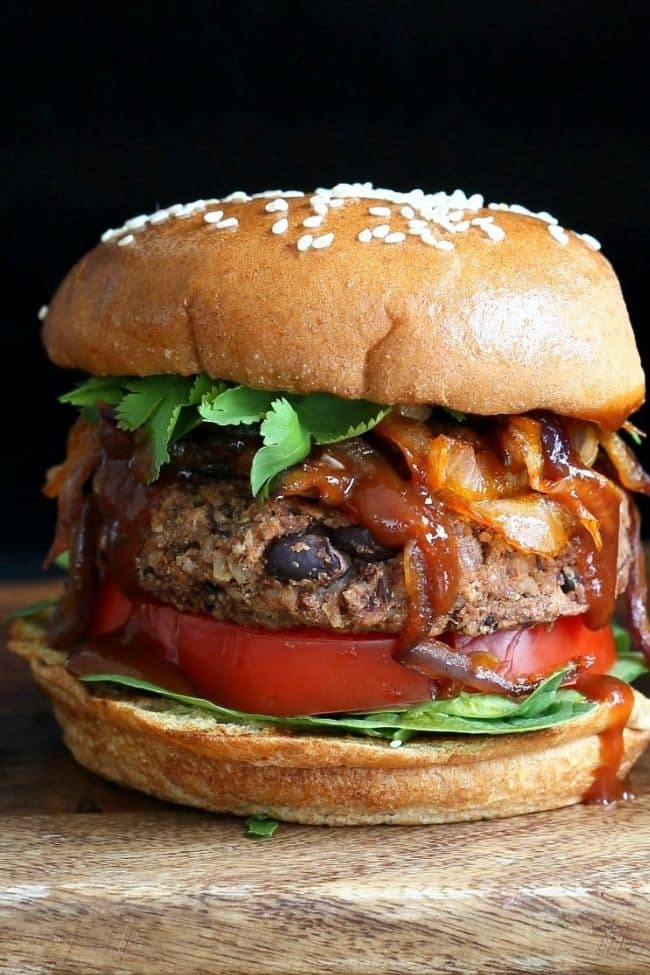 17. Lentil Carrot Dog by Veggie Desserts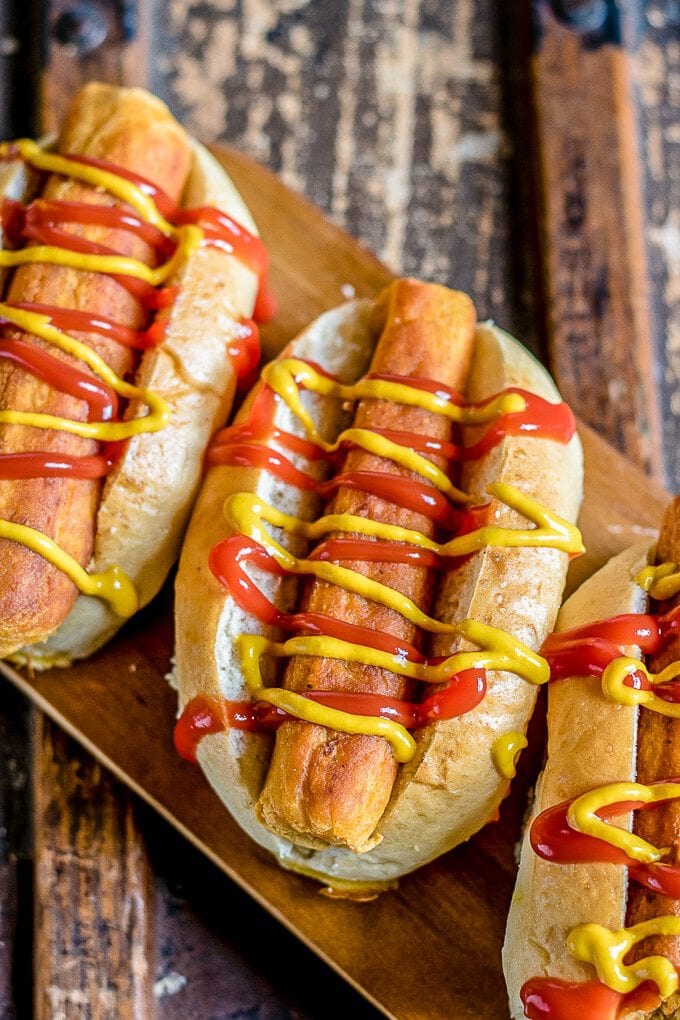 Back to Table of Contents
Bean Salads & Salsa
Salads and salsas are great to balance out all that "heavy" food you will be grubbing on. But make no mistake these salad and salsa recipes will still satisfy!
18. Cucumber Chickpea Tomato Salad by Vegan With Curves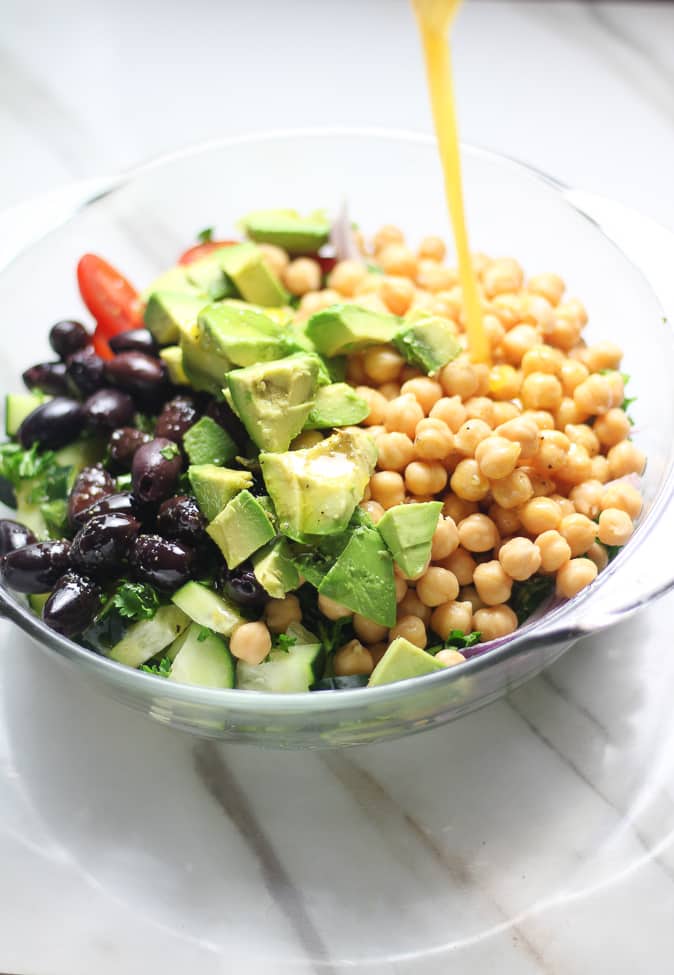 19. Chipotle Corn Salsa Recipe by Happy Kitchen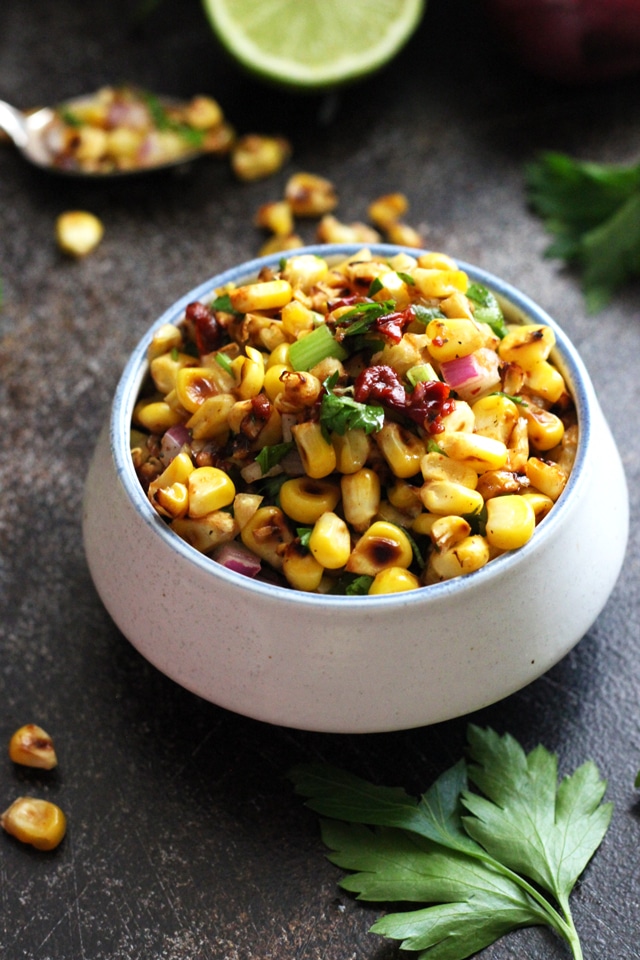 20. Avocado Black Bean Corn Salsa by Vegan Huggs20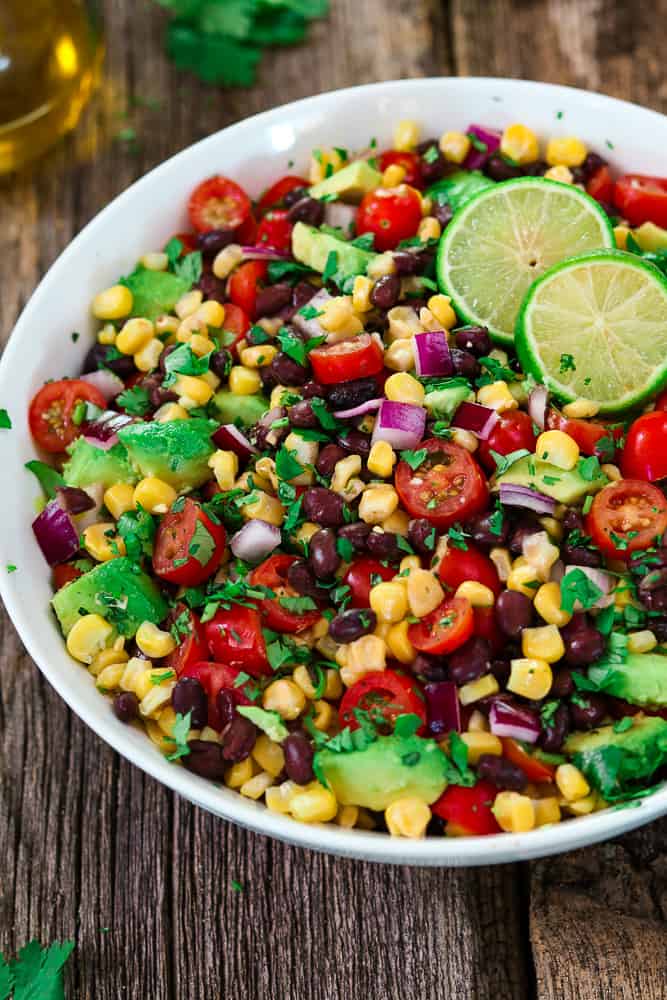 21. Herbed White Picnic Salad by Soup Addic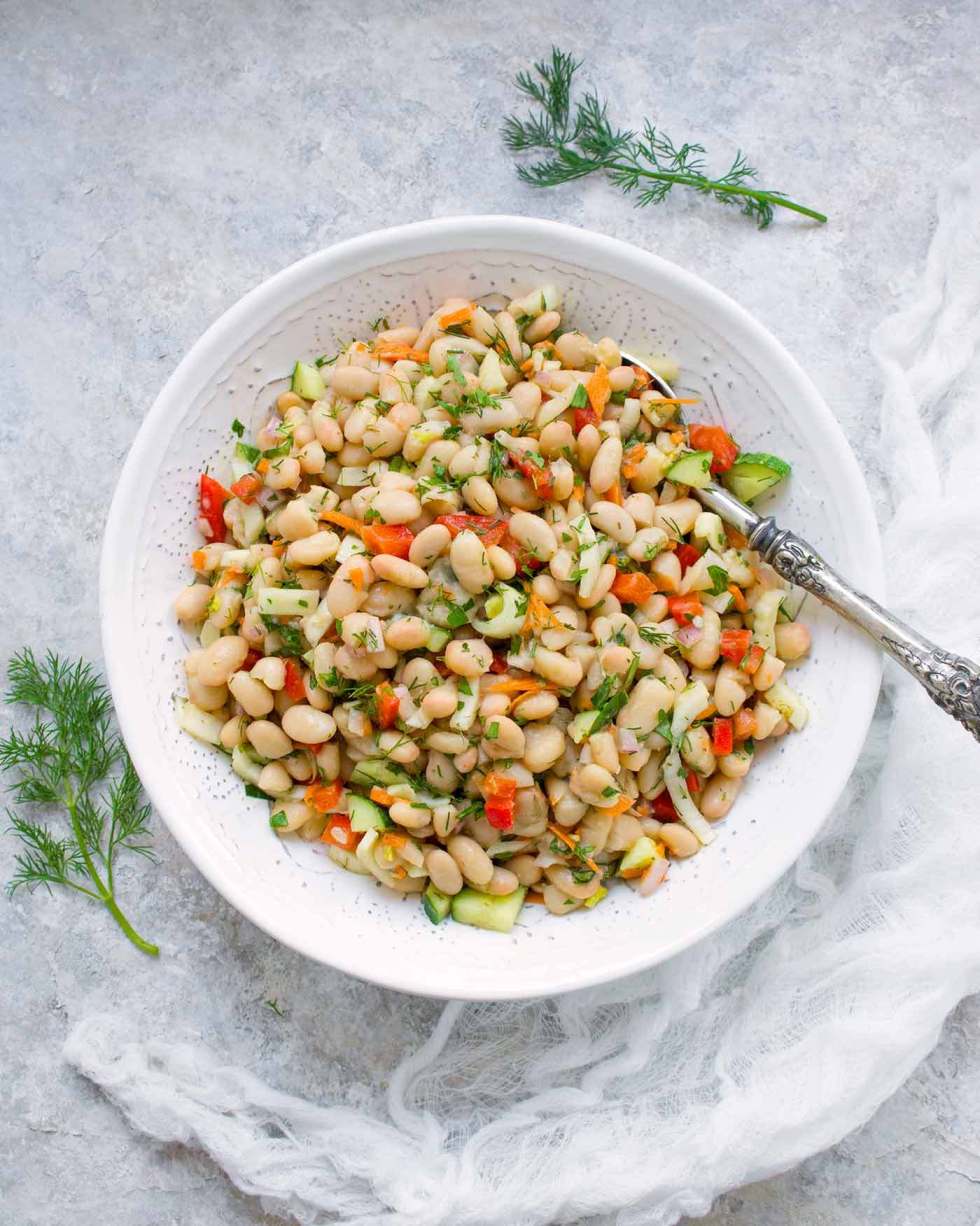 Back to Table of Contents
Grilled Fruit, Vegetables, and Sauces
A good barbecue is all about the sauce! Keep it simple by throwing some veggies on the grill and topping it with these homemade sauces!
22. Easy BBQ Sauce by Vegan With Curves

23. Grilled Butternut Squash with Chimichurri by It Doesn't Taste Like Chicken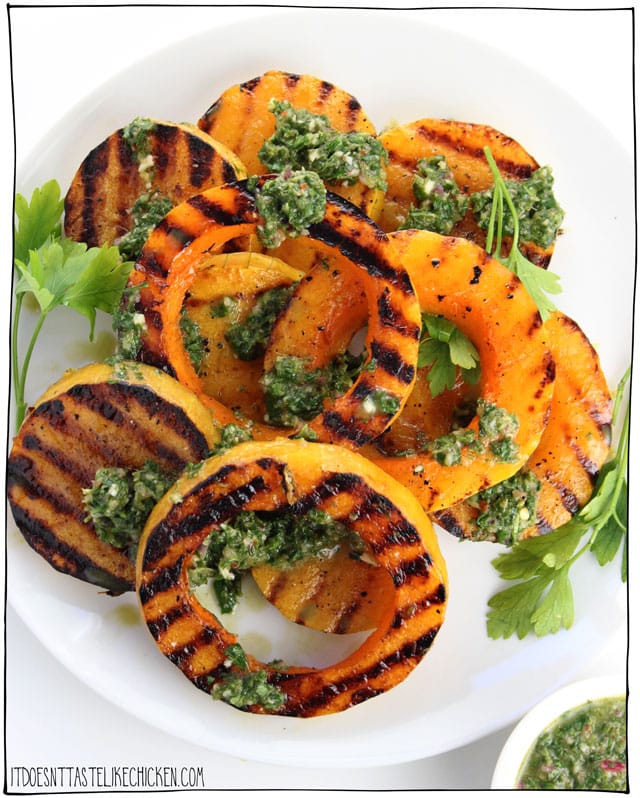 24. How to Grill Pineapples by That Girl Cooks Healthy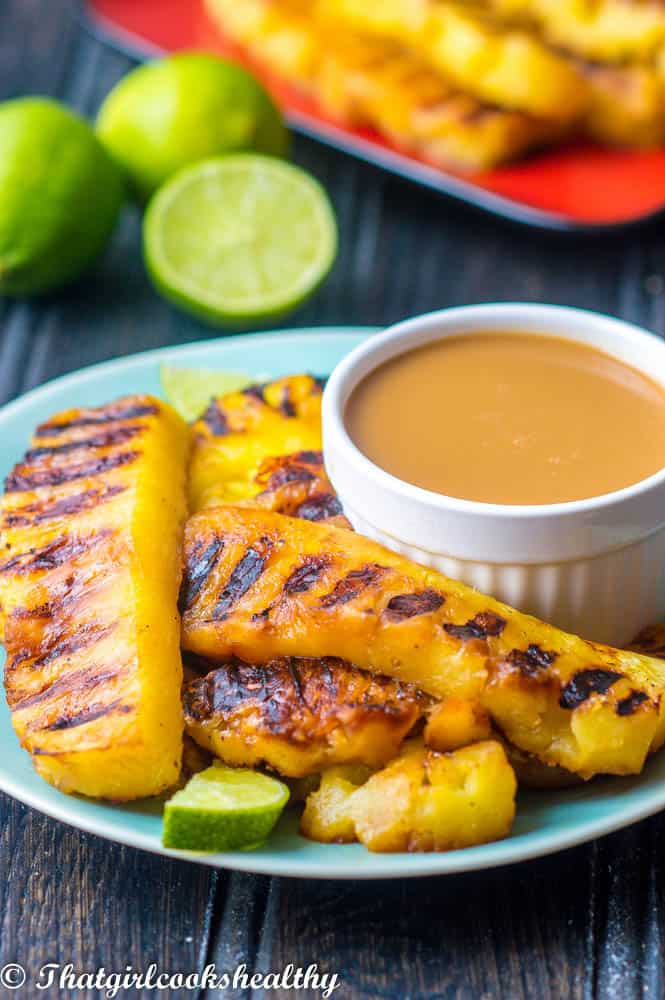 25. Vegan Tacos with Grilled Veggies Chimichurri by Whitney Bond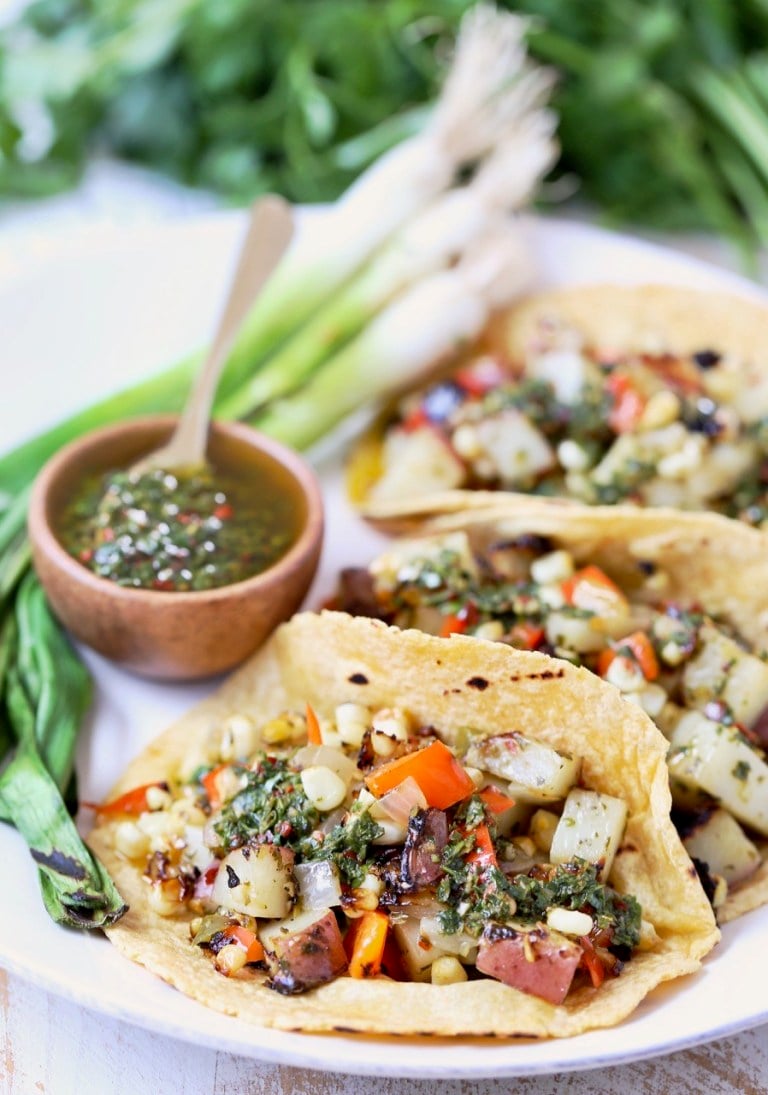 26. Smokey Rhubarb Barbecue Sauce by Rhubarbarians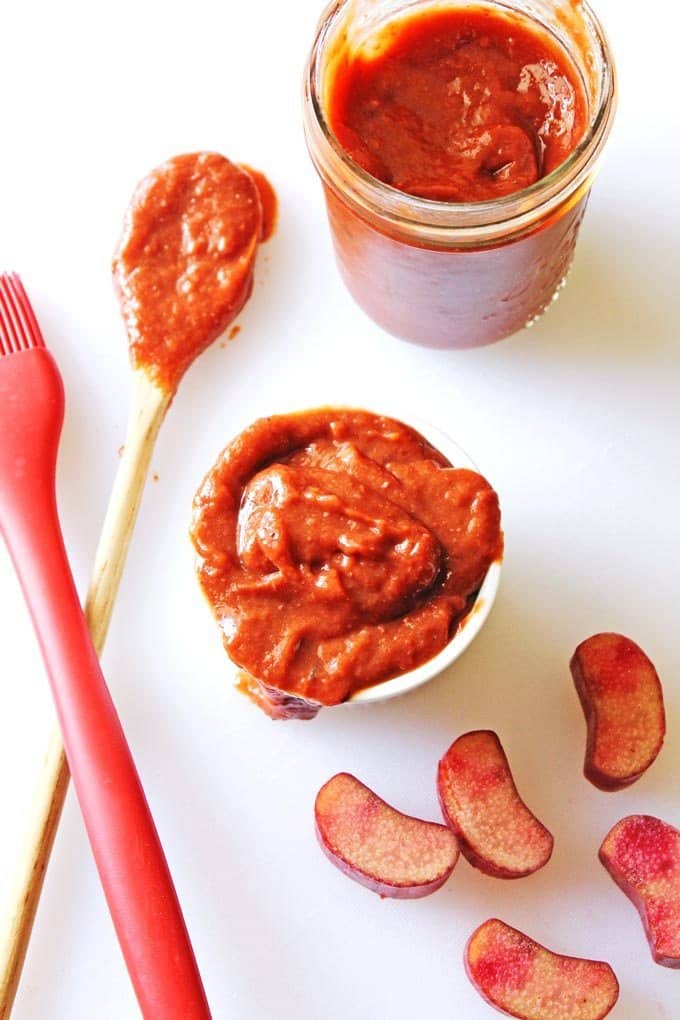 Back to Table of Contents
Summer Drinks
After all that good eating, I couldn't forget to leave you with something to keep you refreshed and hydrated!
27. Strawberry Lemonade with Lavender by Champagne Tastes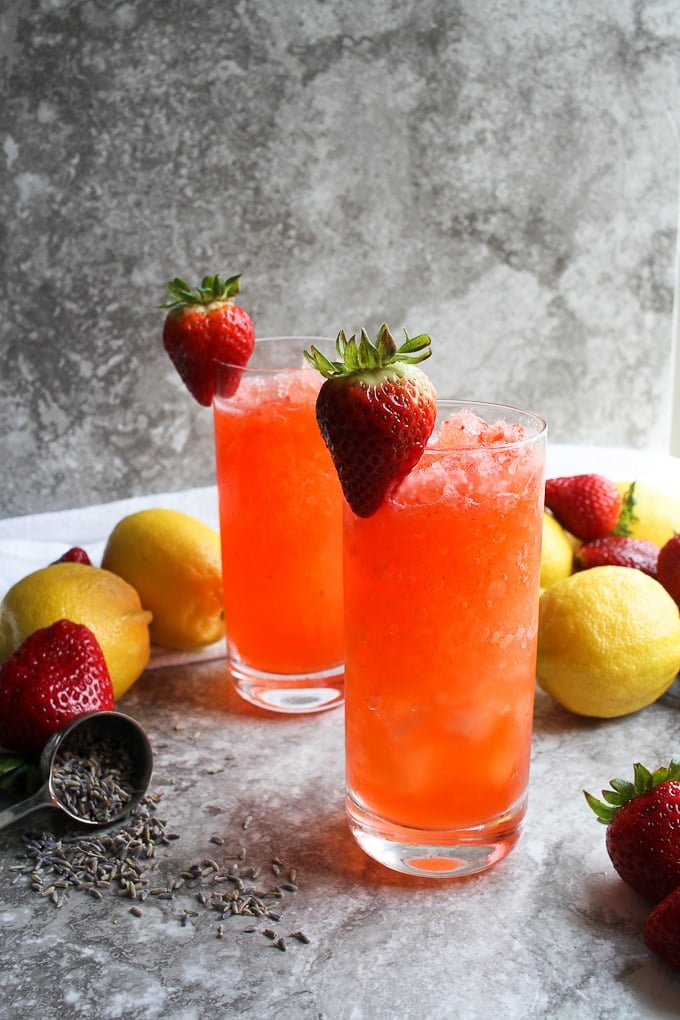 Back to Table of Contents
© VEGAN WITH CURVES. UNLESS NOTED OTHERWISE, ALL IMAGES, RECIPES, & CONTENT ARE COPYRIGHT PROTECTED AND REGISTERED WITH THE U.S. COPYRIGHT OFFICE. MY IMAGES AND WRITTEN CONTENT ARE NOT TO BE USED FOR ANY PURPOSE WITHOUT PRIOR PERMISSION. WHEN SHARING A RECIPE LINK BACK HERE TO THE ORIGINAL RECIPE. WHEN SHARING CONTENT FROM AN ARTICLE LINK BACK HERE TO THE ORIGINAL BLOG POST. READ FULL COPYRIGHT DISCLOSURE.