This post may contain affiliate links. Please read my disclosure policy.
This guide explains the different types of calorie-dense foods and the best one to consume for healthy vegan weight gain.
⏱Reading Time: 5 minutes
In my vegan weight gain article, I listed 7 Tips on How to Build Curves on a Vegan Diet. The first tip in that article talked about calorie density and in this blog post, we are going to dive deeper into this topic.
What Are Calorie Dense Foods?
Calorie density is a term used to describe how many calories (a unit of energy), are in food via weight or volume. So calorie-dense foods are foods that have a high-calorie density but are smaller in portions, weight, and/or volume.
I categorize them down to 3 main types:
Empty Calorie Dense Foods
Animal Calorie Dense Foods
Plant-Based Calorie Dense Foods
1. Empty Calorie Dense Foods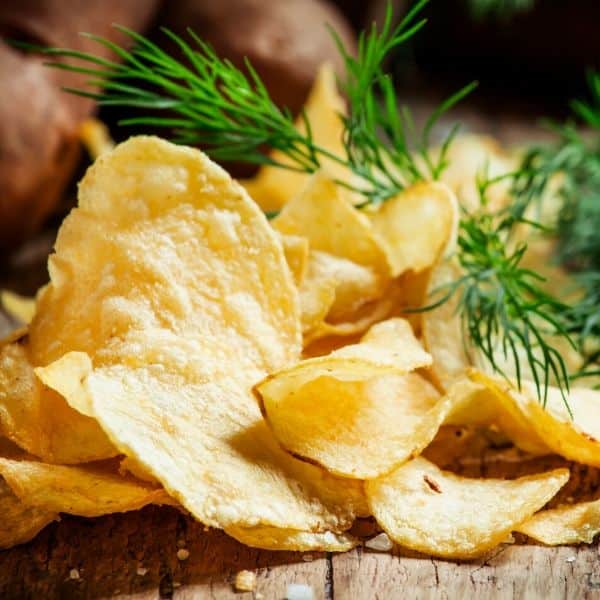 You're probably no stranger to Empty Calories. Some examples of these include…
potato chips
soda
candy
fast food
pasteurized fruit juices
high sugared cereals
doughnuts
These foods are dense but nutrient-poor which makes them "empty". They lack vitamins, minerals, fiber, and anything else that might be beneficial for your body. All that they contribute are calories.
In fact over long periods of time, when eaten in abundance, those types of foods cause inflammation and can leech vitamins and minerals from your body.
Luckily, us curvy vegans tend to get rid of those type of foods when going vegan in order to be healthier.
But wait there is a problem. Once those empty calories are dropped, so does the weight and curves and you might want to blame that entirely on a vegan diet.
But realize that if it was the junk food that gave you curves, it wasn't healthy weight in the first place. It was "excessive waste" that needed to leave your body. What you must do is replace those foods with a healthier plant-based option.
Back to Table of Contents
2. Animal Calorie Dense Foods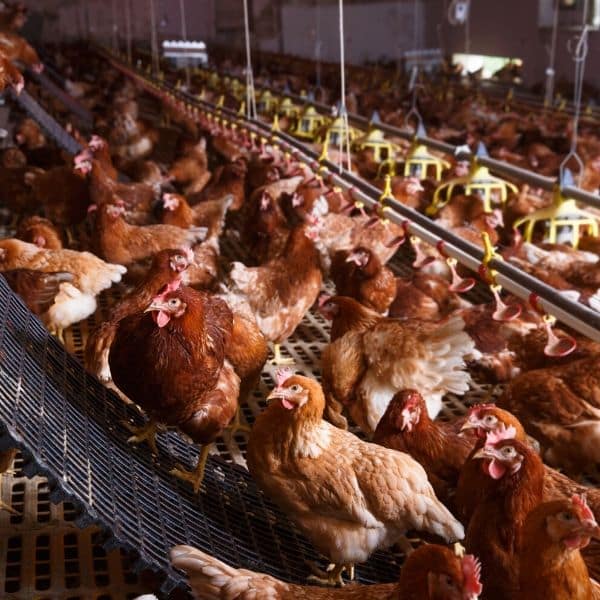 And then you have Animal Calories. Now generally speaking animal flesh does carry more density than plant-based foods.
And one of the biggest common mistakes you can make is applying the same concepts of "health" while eating animals, over to a vegan diet.
One of those concepts is restrictive portion control. For example:
Typical "Healthy" Omnivore Meal: Limit to only 4 ounces of grilled chicken breast,

½ cup of cooked brown rice, 2 cups of steamed broccoli

Typical Substitute Vegan Meal: Limit to only 1/2 cup of black beans (to substitute for the chicken breast),

½ cup of cooked brown rice, 2 cups of steamed broccoli
So what's wrong with this substitution?
It won't be as filling as the omnivore's meal because beans are not as dense as chicken. So with this type of thinking you can end up losing more weight than desired PLUS still feel hungry and unsatisfied.
Again, instead of realizing this flaw, you might think you need to add back the bacon, ham, and steak to keep your butt and hips.
But that is not true. There is another way.
Back to Table of Contents
3. Vegan Calorie Dense Foods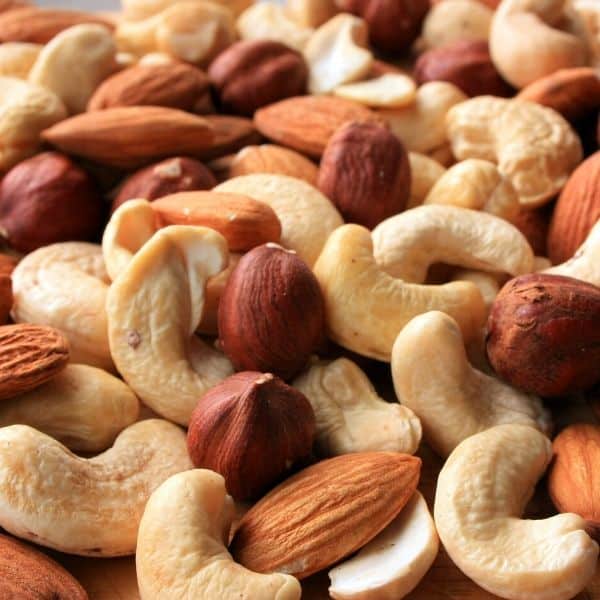 So based on the information above, you don't want to use empty calories nor animal products. This brings me to the 3rd type which is, Vegan Calorie Dense Foods. These types of foods are both nutrient-dense and calorie-dense.
And what is the best source of Vegan Density Foods?
Healthy Vegan Fats.
I coin the term "Fat Full" (instead of Fat-Free) because fats make you feel full and satiated, plus fats are full of nutrients and calories. Sure you can have high plant-based foods that are high in carbohydrates or plant-based protein, but fats trump them both when it comes to density for the following reason:
Protein and Carbohydrates both contain 4 calories per gram
Fat contains 9 calories per gram
For instance, if there are 10 grams of carbs and protein in a dish, that's 400 calories (4 multiply by 10). However, if there are 10 grams of fat in a dish, that's 900 calories (9 multiply by 10)!
So with the example, I gave early with the chicken vs beans, the reason you feel fuller with the chicken is that it has saturated fat. Beans have zero fat and are just protein and carbohydrates. So you add healthy fats to your dishes like avocado slices, or tahini dressing to bulk it up.
Though I DO NOT advocate fats being the majority of you diet (carbs should be), adding fats to some of your meals will make them more filling and give you more calories helping you gain or maintain a healthy weight and feel full!
Back to Table of Contents
List of High-Calorie Vegan Foods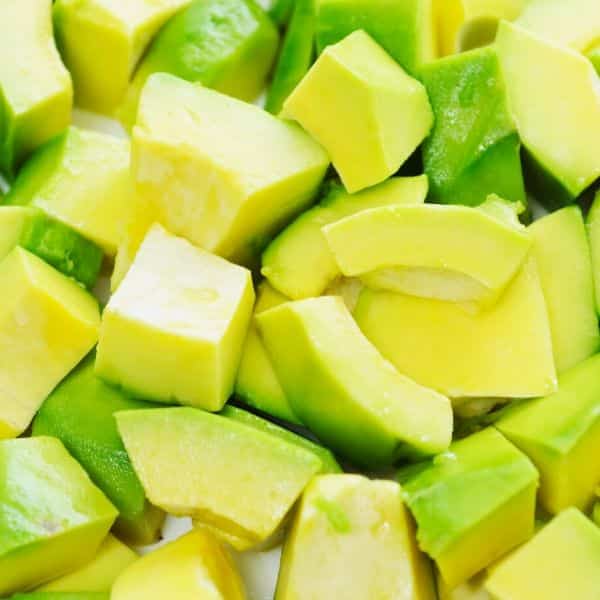 Here is a list of the vegan calorie-dense foods I add to my diet regularly to keep my curves. All these foods are high in healthy fats. Read 7 Vegan Foods for Weight Gain for more information.
Avocados
Coconut Milk/Cream
Nut/Seed Butter (particularly peanut butter, almond butter, cashew butter, sunflower seed butter, walnut butter, etc.)
Olives
Nuts and Seeds (all kinds especially hemp seeds!)
Oils (mainly grapeseed, olive, avocado, flaxseed, and Udos Oil)
Back to Table of Contents
Vegan Calorie Dense Recipes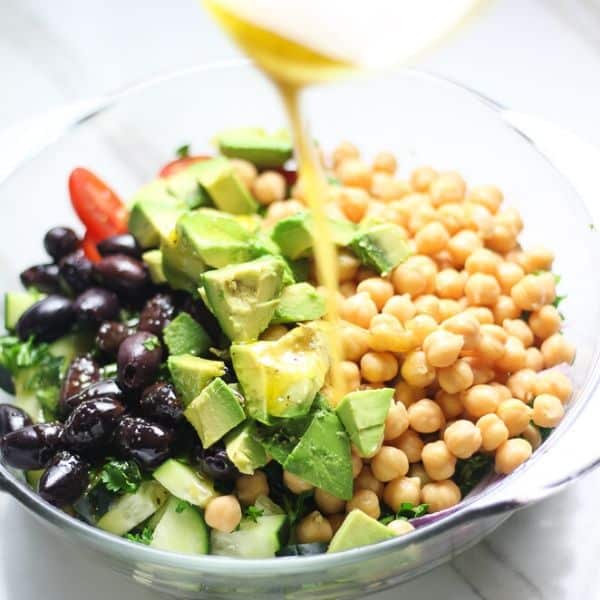 Recipes with Avocado, Olives, & Oils
Recipes with Coconut Milk or Coconut Cream
Recipes with Peanut Butter
Recipes with Nuts and Seeds
Back to Table of Contents
Conclusion
Don't rely on empty calories for density. The weight that these foods give you is nothing but inflammation and excessive waste disguised as curves.
You don't need animal flesh to fill satiated. Stick to your curvy vegan goals! Animals are our teachers and guides, NOT FOOD. Leave those previous ideas of healthy eating as an omnivore (like strict portion control) in the past and embrace your new lifestyle.
Embrace healthy fats. This is your saving grace. This will not only give your vegan meal a calorie boost, but also help you stay full. It's the KEY to vegan weight gain.
Back to Table of Contents
MORE WEIGHT GAIN ARTICLES YOU WILL LOVE
WANT MORE? Subscribe to my NEWSLETTER and follow along on PINTEREST, FACEBOOK, and TWITTER for the latest updates!
---
As an Amazon Associate, I earn from qualifying purchases. Please read my full Affiliate Disclaimer.
© Gina Marie Hoskins. Vegan With Curves. All Rights Reserved. Unless noted otherwise, all images, recipes, & content are copyright protected and registered with the U.S. Copyright Office. My images and written content are NOT to be used without prior permission. Read full Copyright Disclosure.